"Never doubt that a small group of thoughtful, committed
citizens can change the world; indeed, it's the only thing that ever has."
~~ Margaret Mead
<![if !vml]>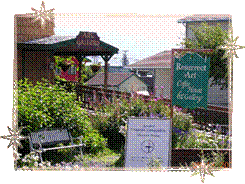 <![endif]>
The mission of Seward Unitarian Universalists is to nourish spirituality, foster intellectual growth, encourage political awareness, and celebrate our community. We wish to support through action our beliefs about the world in which we live.
Seward Unitarian Universalists meets in Resurrect Art Coffee House Gallery, a former church, known informally as "the Coffee House Church."  It is in downtown Seward, (320 Third Avenue) at the corner of Third and Church Street, three blocks from the southern end of the road.  The Seward Highway, which connects Seward to Anchorage (125 miles away), becomes Third Avenue as it enters the original Seward town site.  (The Coffee House closes on Sunday mornings during worship services.)  Seward UU maintains meeting rooms in the basement for Religious Exploration, the library, and office space.  The minister, the Rev. Beatrice Hitchcock, works primarily out of her home office at 428 Third Avenue.
<![if !vml]>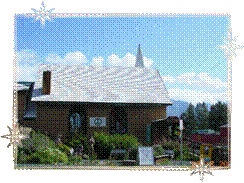 <![endif]>
The Seven Principles of Unitarian Universalist:
The member congregations of the Unitarian Universalist Association covenant to affirm and promote:
* The inherent worth and dignity of every person;
* Justice, equity and compassion in human relations;
* Acceptance of one another and encouragement to spiritual growth in our congregations;
* A free and responsible search for truth and meaning;
* The right of conscience and the use of the democratic process within our congregations and in society at large;
* The goal of world communication with peace, liberty, and justice for all;
* Respect for the interdependent web of all existence of which we are a part.
Please direct any questions or comments about this site to Trish Hart.  Thank you